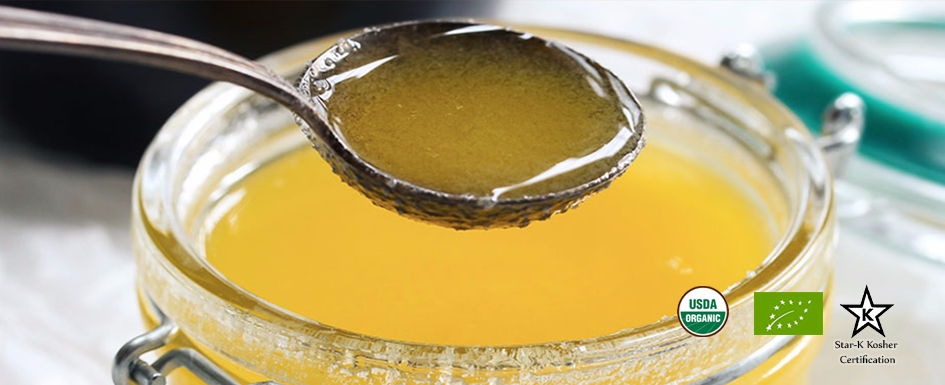 Organic Grass Fed Cow Ghee (Clarified Butter) is made with 100% organic butter from the organic grass fed cow's. Ghee is made by simmering butter over a low heat and removing the milk solids as they form. The result is a delicious, creamy spread great for baking, sautéing and frying. With a high smoke point of 485 F ghee can completely replace butter in your kitchen.
A rich source of essential fatty acids such as omega-3 and omega-6, ghee has a rich nutrient profile and contains no hydrogenated oil. With a very long shelf life, Ghee has many uses outside the kitchen as well.
No GMO's, No added salt, No preservatives, No trans fats, No MSG or No flavor added.
Available in bulk packing: 915kg IBC paper totes or 210kg food grade metal drums.
For retail packing, please contact us with your requirements.
Product origin: India